THE FESTIVE SEASON
A colorful Christmas menu with lots of winter vegetables.
Created by Debbie Kreike.
BREAKFAST OR BRUNCH
Cinnamon porridge with poached pear,
cardamom granola and pear syrup.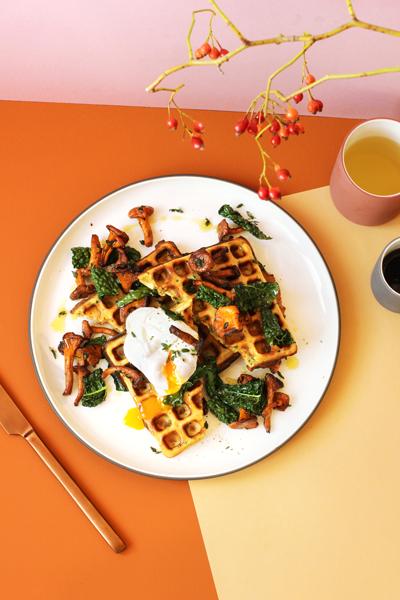 LUNCH
Savory waffles with cavello nero, thyme,
cantharelles and poached egg.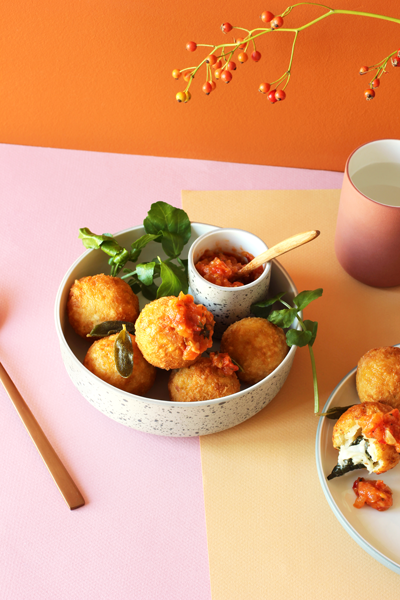 SNACK
Arancini, leftover risotto balls with mozzarella and
spicy tomato sauce (arrabiata).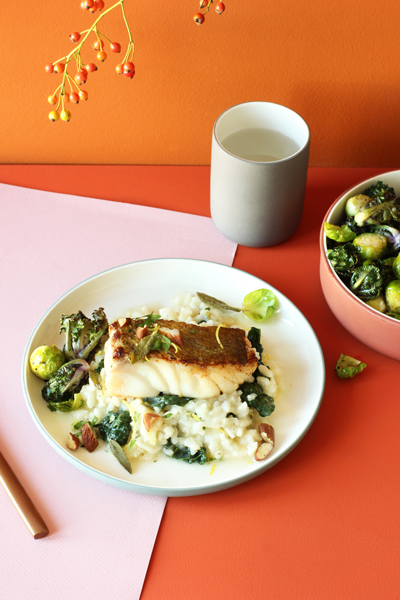 DINNER
Winter risotto with cod, cavello nero,
sprouts and cremolata.
SET YOUR TABLE FOR THE FESTIVE SEASON