A SELECTION OF FUNCTIONAL TABLEWARE
Archive Studio is a design studio with a focus on
high quality durable products that are used on a daily base.
ARCHIVE STUDIO GIFT VOUCHER
FROM €25.00
---
COLUMN

This second collection of Archive Studio perfectly combines with the first collection. It has similar shapes, but a rib structure on the outer side. For this collection the pigments have been mixed with the liquid clay in order to colour the pieces to the core. As a result the inner and outer surfaces have a similar colour tone.
---

AMOROS
IN COLLABORATION WITH OROS

These wooden saucers are made by hand in the south of France. The founder of OROS, Laure, promotes and curates the work of her father Roger, who has been making unique wooden objects in his own workshop for many years. The saucers are made of walnut or ash and come in two variations, one for our espresso cup and another for our coffee/latte cups.
---
FUNDAMENT

The first collection of stoneware ceramics is unique for its double layer of clay that enables different finishes on the inside and outside of the product. The outer layer has a soft-sanded finish, preserving the original texture of the clay. The inside has an ivory white layer of glaze that perfectly protects the product.
---

B-CHOISE X Plastic Soup Foundation
All our products are handmade and small irregularities can occur. If we consider a product has too many imperfections, we put it aside.
But not everything has to be perfect! The small scratches and spots are only visible at the bottom of the product and remind us of the complex process of making these items. All items are perfect on the top and side. That is why we now offer these items with a 30% discount.
In addition, we donate 20% of the revenue from the B-choice products to the Plastic Soup Foundation.

STOCKIST

If you prefer to see the items before making your decicion, you can find the closest store on our stockist.
---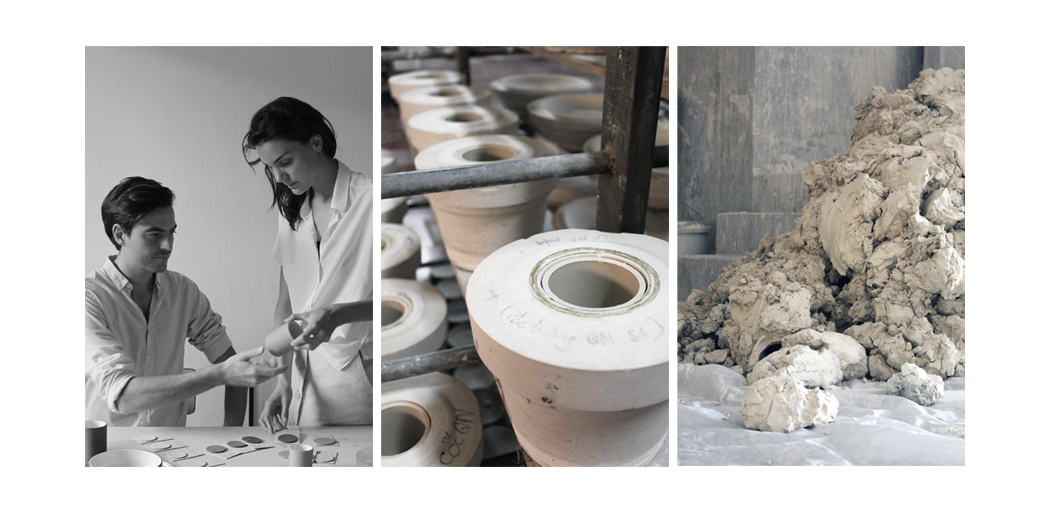 OUR STUDIO
Archive is a design studio with a focus on high quality durable products that are used on a daily base. The first development of Archive Studio is a tableware collection of 24 different items.
"Start small, grow slowly. That's our philosophy. We slowly expand our archive of ceramics and make sure that each new item perfectly fits in the existing range.
Our users do not have to rush either. All products remain available on the long run so there is no need to urgently compose an entire set. Instead the users can compose and grow their own collection over time.

---
INSTAGRAM